If you are searching for a local roofing company that specialises in roof restorations. Call Sandhurst Roofing, the roof restoration specialist today on 0448 812 800. We will give you a competitive quote and advice that best suits your roofing needs.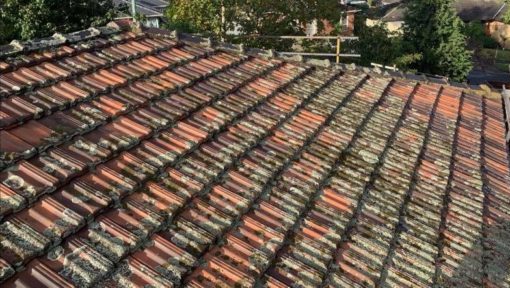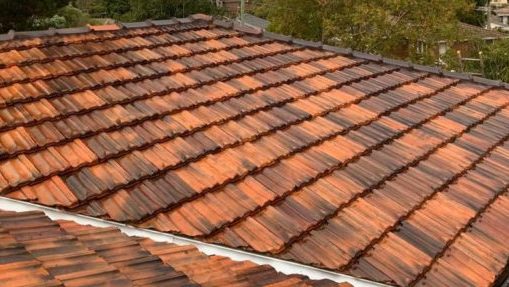 Sandhurst Roofing Proudly Provide A Comprehensive Roof Restoration Service To Residents Of Melbourne.
Our roof restoration process includes the following:
We perform a detailed inspection to assess what action is necessary
Replace any broken tiles, checking water courses to ensure your roof is waterproof so there is no leaking during the cleaning process
High pressure cleaning using water pressure at 4000psi (removes all dirt, moss, mould and lichen so we have a clean surface to apply the sealer/primer to)
Valley Irons – remove old rusted valley irons and replace with new if required
Flashings – check, repair or replace if necessary
Re-bedding – remove all the old bedding (mortar), blow clean the surface and lay out the new bedding
Re-pointing – all the ridge, hip, gable and the valley tiles will be repointed. The pointing compound is flexible and will not crack as it is specially formulated to adhere to the ridge tiles
Gutters Cleaned – all leaves, dirt, rubble and debris is removed
Painting of the roof:

anti-fungal spray applied
sealer/primer coat applied
colour coat is applied
top coat of colour applied
We will leave you with 6 painted spare tiles on site.
Roof Restorers Near Me
We have over 30 years' experience in the roofing industry and is one of Melbourne's leading roof specialists. We pride ourselves on providing exceptional workmanship and quality and friendly service to our clients no matter the task at hand.
We understand that your roofing needs may be urgent, that's why we discuss your roofing requirements every step of the way while delivering a quick turnaround at a competitive price. Whether you're looking for gutter repairs or installations, roof repairs, roof restorations or even a Colorbond roofing treatment, our team of qualified locals are on hand to help. Just give us a call today to discuss your needs and receive a competitive quote!
A roof restoration is when the surface of the roof is restored to its original condition. The roof can be cement tiles, colorbond, metal or terracotta tiles. If the porosity of the roof is an issue then the roof needs to be replaced because application of any coatings/paint will not be a long term solution and cost you more in the long run.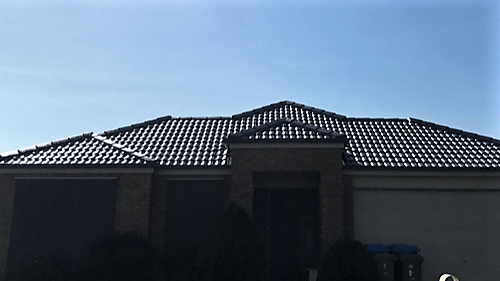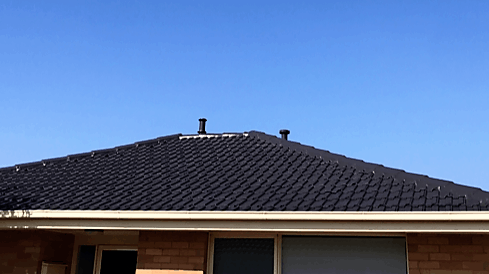 Industry Terms
Rebedding & Repointing
Rebedding and repointing is the cement work on a tiled roof that secures and waterproofs the ridge capping, gable ends and valleys. It's vital that the bedding and pointing is in good condition because this will protect your property from leaking, pests and storm damage. For more information about rebedding and repointing a roof, see our blog roof repointing cost.
Roof Valley & Valley Irons
Valley irons are the metal flashing that is under the cut tiles in the gully that runs up the roof. Properties that are over 30 years old are likely to have significant rusting of the valley irons. It is much cheaper to replace the valleys at the same time as rebedding and repointing.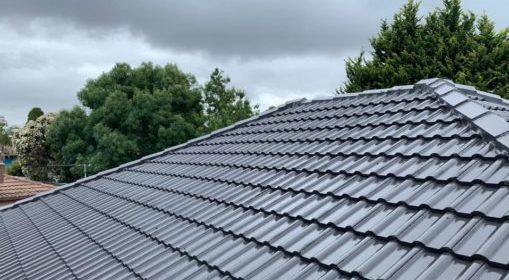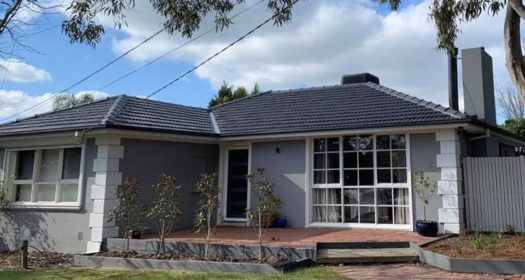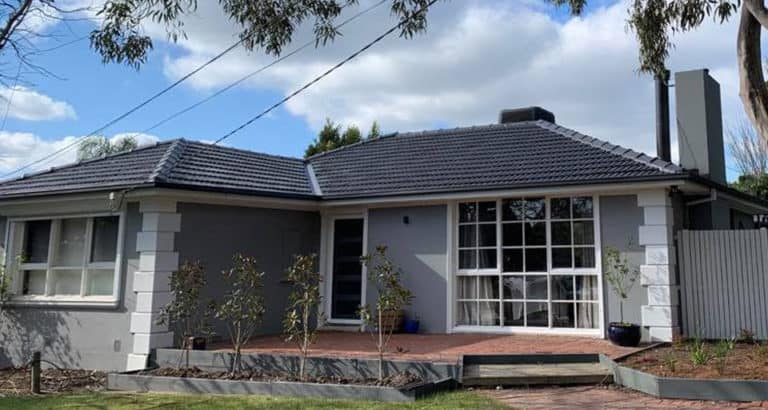 An excellent job with dedicated staff, Steve was most helpful and assisted where possible.
Best in the business when it comes to anything roofing!
Contact Your Local Roof Restoration Experts Today
C
ontact Sandhurst Roofing today on
0448 812 800
, to discuss all your roof restoration needs, we are more than happy to organise a quote for you or answer any questions you may have. Alternatively, you can fill out the form below and we will get back to you as soon as we can.