Roof Restoration Endeavour Hills
Are you looking for roof restoration Endeavour Hills? Does your property require immediate attention? Then you've come to the right place.
The qualified roof tilers and roof repairers at Sandhurst Roofing are the team for you, they have over 30 years experience in the roofing industry.
Sandhurst Roofing is a family owned and operated business, providing the people of Endeavour Hills with high quality roofing and guttering solutions.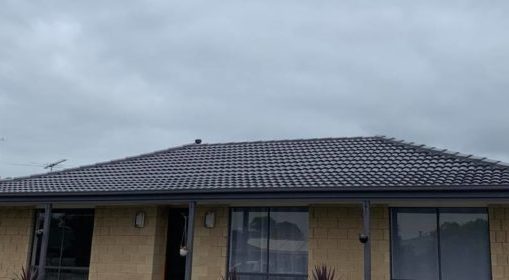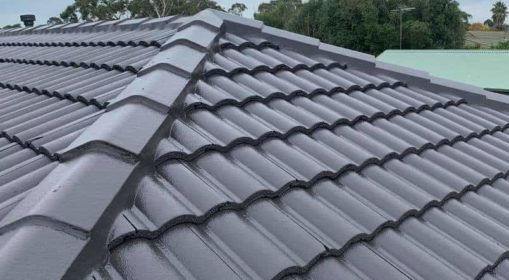 Fully Licensed And Insured Roof Repairs Endeavour Hills
We have experience working with a vast range of products and materials; some we specialise in dealing with are terracotta tiles, flat metal roofing, cement tiles, and Colorbond roofing.
We aim to keep up with industry trends in order to give you the finish you desire. All workmanship and materials, come with a 10-year guarantee; we stand behind every product that we use.
Exemplary Roofing and Guttering Services
Our tradespeople will take time to explain the entire process and answer any questions you have. We like to ensure that you understand the work that is being done on your family home or property. We provide a fully licensed and insured service when it comes to our gutter repairs, roof repairs, and roof restorations.
Quality Roofing Materials Endeavour Hills
Whether you require Colorbond roofing services or cement tile repairs, you can count on the Sandhurst Roofing team to deliver. Whether you live in Endeavour Hills, Narre Warren or Dandenong, our team of experts are at your disposal. Give us a call today on 0488 812 800, and we will be happy to discuss your needs and give you advice.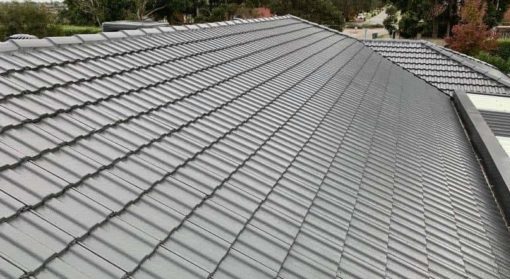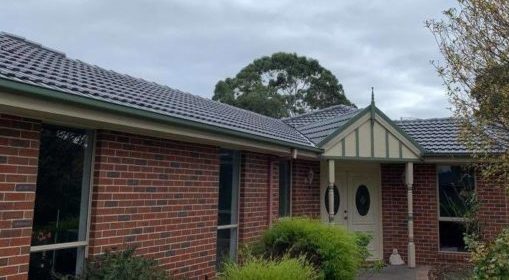 Endeavour Hills Gutter Repairs
With extensive experience and knowledge, our team of roof plumbers possess the skills to design a well-engineered solution for all your gutter issues. If your gutters are old and worn, it may be time that you have them replaced; this is not only to improve the aesthetic of the property, but to reduce the risk of damage to the roof.
Gutter Replacement Services
Gutters are designed to direct excess water away from the roof and rest of the house, this helps prevent the growth of mould, leaks and structural damage. If your gutters are beyond repair, we use only the most durable materials, like Colorbond steel, meaning that your new gutters will last for years. We are here for all your questions, call today on 0448 812 800. 
Quick response to request for estimate. Price matched that given by local plumber. Work commenced soon after acceptance of quote and as agreed. Standard of work very good – impressive. Corrugated iron roof replaced with ColourBond – 2 day's work. (New insulation laid over old, no battens replaced, screwed down). Roof no longer leaking and good work around chimney flue. Adaptable to site requirements. Due regard to safety of residents and pets. Excellent site clean-up (choice of remove old iron or keep it). Would use this organisation again.
Steve and his team did a fabulous job, I was away working whilst the work was in process , but saw the progress for each of the first two days in the evening and on the third day the final touches were done. The work looks first rate and all of the old gutter was removed very neatly without any drama or mess. It was a pleasure to deal with Steve who was very friendly and accommodating, plus the price was considerably cheaper than that quoted by a rival company. I'm now just waiting for it to rain!
Contact Endeavour Hills Roofing Specialists Today
We're proud to deliver great value, exceptional service and quality workmanship to the people of Endeavour Hills, and surrounding suburbs like Hallam, Hampton Park, Dandenong and Narre Warren.
Are you ready to repair your roof? And improve the look and value of your home? Call Steve on 0448 812 800 for a friendly chat and a competitive quote. Alternatively, you can also email us at info@sandhurstroofing.com.au and our team will get back to you as soon as possible.