A roof plumbers' job is to plan, install, repair and manage all parts of the roof that relate to water drainage. This includes all guttering and downpipes, flashings and coverings, and even water tanks. You may require a roof plumber when you're faced with leaks, cracked or damaged gutters, or pools of water surrounding your home.
Here at Sandhurst Roofing we consider roof plumbing to be one of the most important services we offer. In terms of keeping your property "healthy", leaks, pools of water and overflowing gutters, can be detrimental to the foundation of your property. Whether it be your family home, business or industrial property, excess water can cause major issues, including, mould growth, rotting framework, cracking concrete, sagging ceilings and much more.
Roofing plumbers must understand how water behaves under different conditions, including wind, heat and cold. They must also understand fundamental roofing principles and be comfortable working outdoors and at heights.
Most roofing companies will offer a standard guttering service, which can be helpful, but doesn't come with the guarantee that there will be a high standard of work.
We will always recommend seeking a licensed roof plumber for any drainage related roofing job. This ensures that all repair and installation work will be done with the upmost care and precision. Our aim is to get the job done right the first time, and to prevent the same problem from occurring again.
When you need help from a roof plumber in Melbourne, you can trust Sandhurst Roofing!
What's the difference between a Roof Plumber and a Roofer?
A roof plumber is someone who is trained in installing roof sheets, gutters, downpipes and flashings on residential, commercial and industrial buildings. They install or repair roof drainage systems that collect and dispose of stormwater.
A roofer is a term that is used to describe anyone who works on a roof. They could be fully licensed or not.
What are the typical tasks of an experienced Roof Plumbers?
installing eaves gutters

fabricating and installing downpipes

installing box gutters, outlets, overflows, rain heads and sumps

installing drains above ground and downpipes for the roof drainage system

installing flashings such as soaker, step, apron, valley, ridge, pressure and side flashings

installing flash penetrations to fixtures such as vent pipes, skylights, air conditioning units, flues and exhaust fans

installing rainwater tanks to collect drinking water

laying and securing metal roof sheeting safely.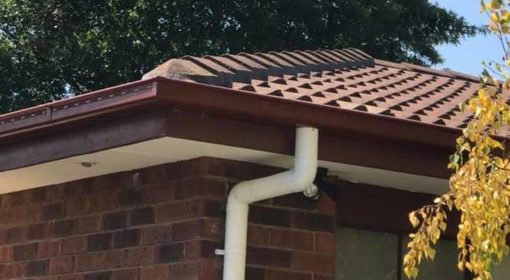 Other Services We Provide